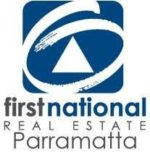 Business Genre or Category
Short Business Description
First National Real Estate Parramatta is the real estate specialist for Parramatta and surrounds.
Providing real estate services ranging from residential sales, property management to commercial real estate sales and lease, First National Real Estate Parramatta can help you with all your real estate needs.
At First National Real Estate Parramatta, you will always be treated as our top priority. At First National Real Estate Parramatta – we put you first.
CLICK OUR BUSINESS NAME FOR MORE DETAILS AND CONTACT FORM
Business Street Address or PO Box if no street address
Suite 7
190 George Street
PARRAMATTA, New South Wales 2150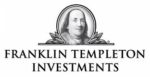 Business Genre or Category
Short Business Description
Franklin Templeton Investments Australia Limited is a wholly owned subsidiary of Franklin Resources, Inc. [NYSE:BEN], one of the world's largest asset management groups with more than AUD $966bn in assets under management on behalf of investors in over 170 countries worldwide (as at 31 December 2017).
CLICK OUR BUSINESS NAME FOR MORE DETAILS AND CONTACT FORM
Business Street Address or PO Box if no street address
Level 30, Aurora Place
88 Phillip Street
SYDNEY, New South Wales 2000

Business Genre or Category
Short Business Description
Furzer Crestani was established in 1980 providing accounting services from Parramatta.
Since 1985, we have been providing specialised forensic accounting and valuation services.
Furzer Crestani has built on the decades of experience in tax, strategic and forensic accounting, to provide clients with a distinct advantage in today's constantly changing market.
We are committed to providing our clients with great service in a cost-effective and timely manner. We take the time to understand our clients' needs so that we are able to better deliver the services they require.
CLICK OUR BUSINESS NAME FOR MORE DETAILS AND CONTACT FORM
Business Street Address or PO Box if no street address
Level 7
35 Smith Street
PARRAMATTA, New South Wales 2150