---
1941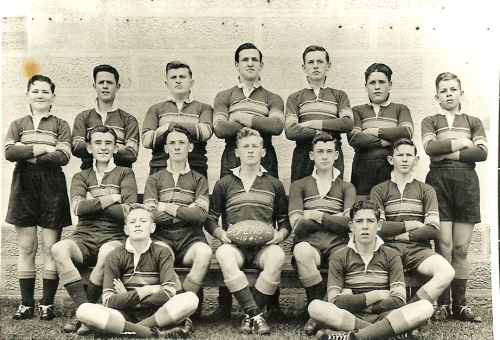 Augustus Scott football 1941
---
1942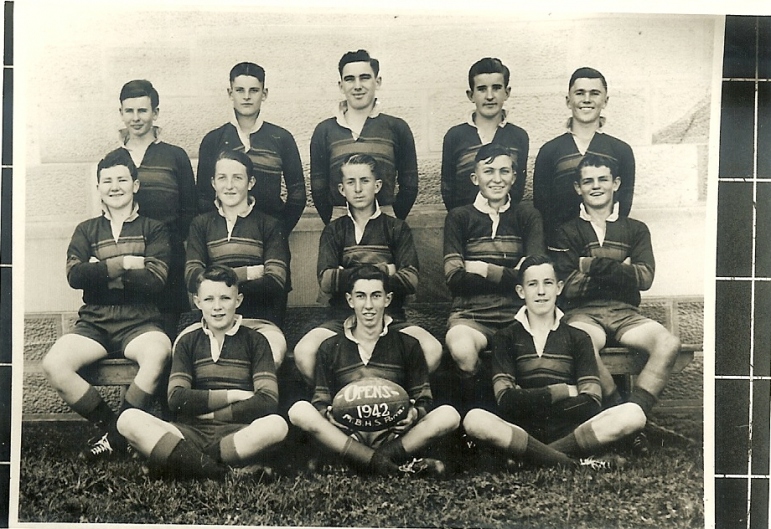 Stewart Augustus Scott football 1942 –
Photos sent in recently by the son of one of our old boys (Stewart Augustus Scott) who attended the school in 1930's-1940's
---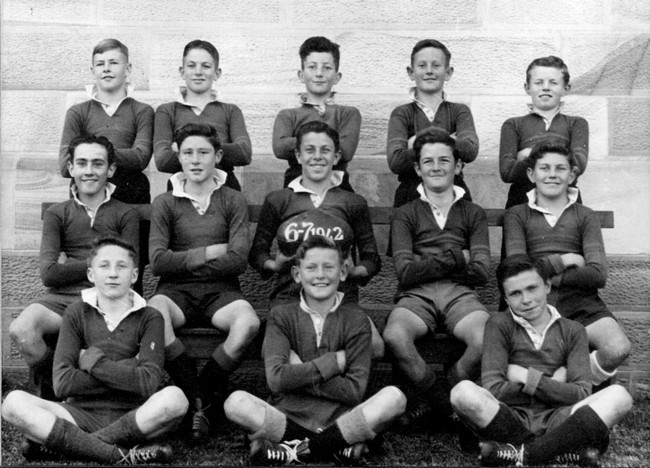 ---
1943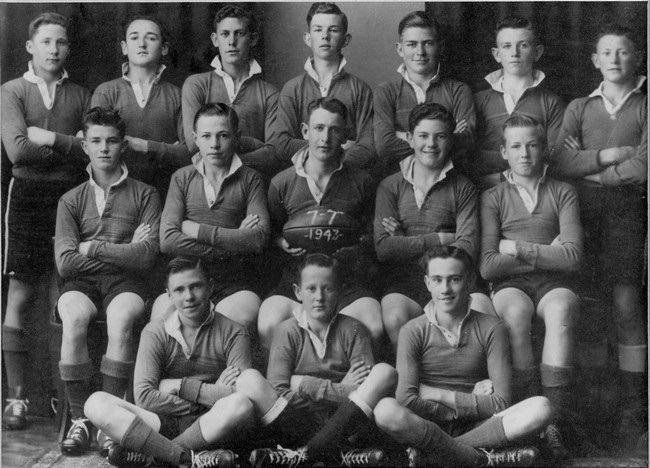 ---
1949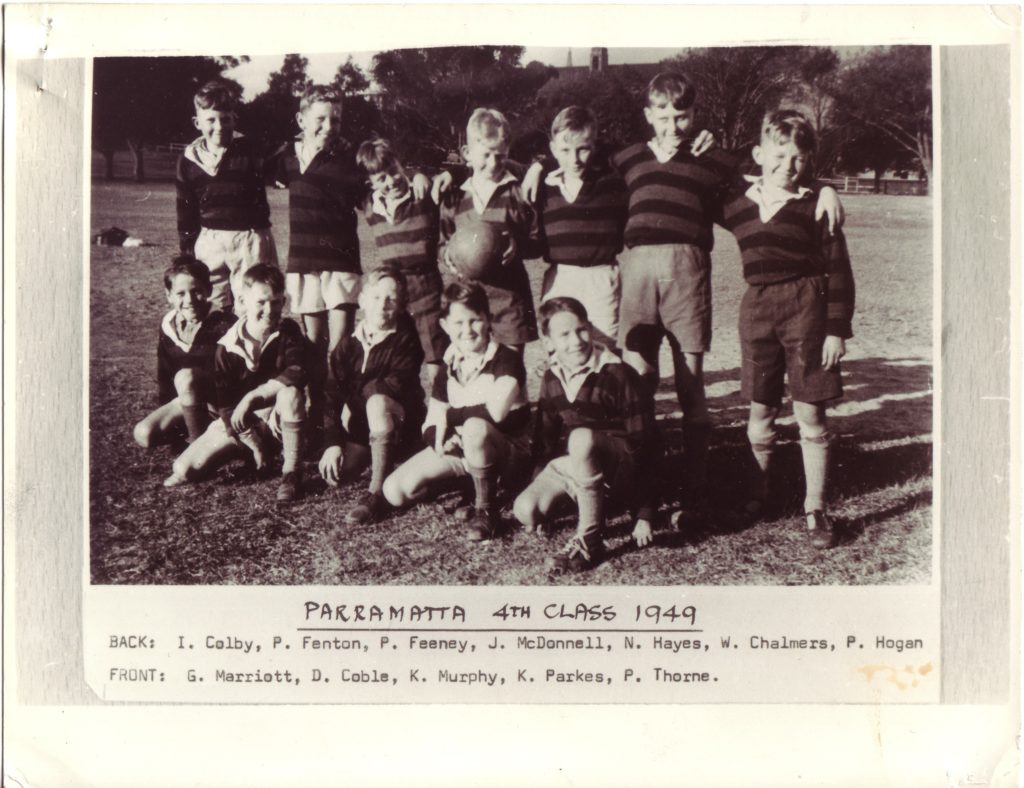 Rugby League 4th Class 1949 –
You may recognise the young man standing at the far right of this photograph. Here he is playing football for MBP in 1949. Long before he became a rigger, comedian and actor.
---
1960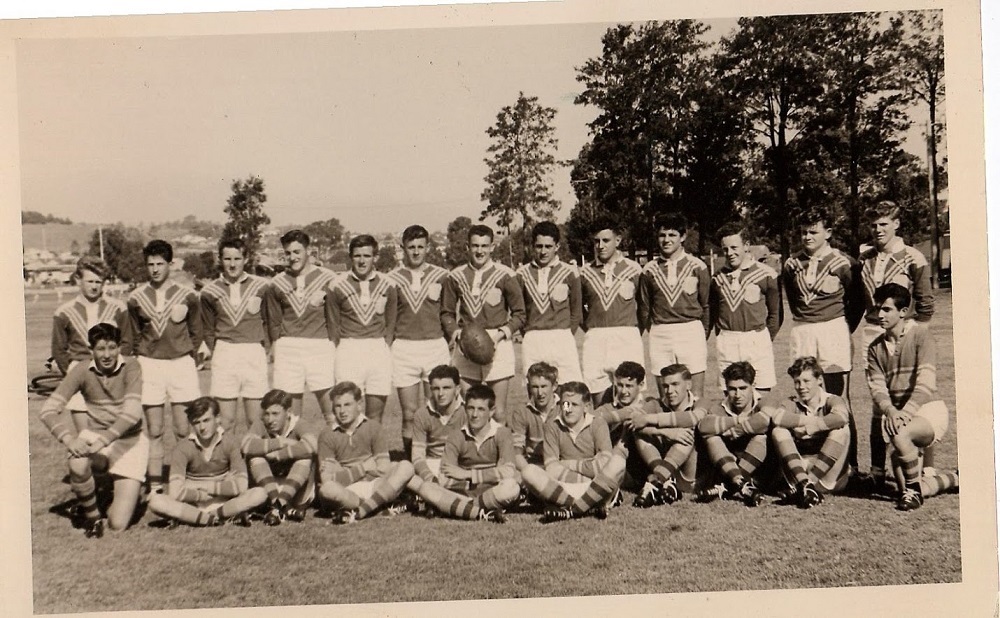 1960 Combined Sydney Marist v St Joseph's Marist Bothers Lismore –
Derek Goodwin wrote: I am writing in regard to a combined Marist Brothers Team that was assembled in 1960 and travelled to Lismore to play St Joseph's Marist Bothers Lismore. I have found 2 players from St Benedicts who were in the side and I was wondering if your School may have been involved. I have enclosed a photo which shows Lismore standing and the Sydney side kneeling in front. Also does anyone happen to know the Guernseys they are wearing. I know this is gong back in time but I was hoping you may be able to assist. Thank you, Derek.
---
1964
---
1966
Parramatta Marist Rugby League 1966/7
The Old Boys Union had some old film reels digitised recently. Enjoy
---
1970

1970 First XIII Premiers. Thanks to John R Latham posting on the OBU FaceBook page. Can you put some names to the faces? Please use our Contact Form.
Thank you very much to Melissa Mackay, the daughter of the late Michael McCarthy (1970) who made the following comment in respect of the Old Boys blog post
"I was actually searching for something to do with the Commonwealth Bank for work and came across this photo. The man in the back row (far right) is my late father, Michael McCarthy. Dad passed away in March 2011. It was a lovely surprise to come across this photo on the web!"
This comment was really appreciated and made the pleasurable task of maintaining the Old Boys Union website all worthwhile.
---
1977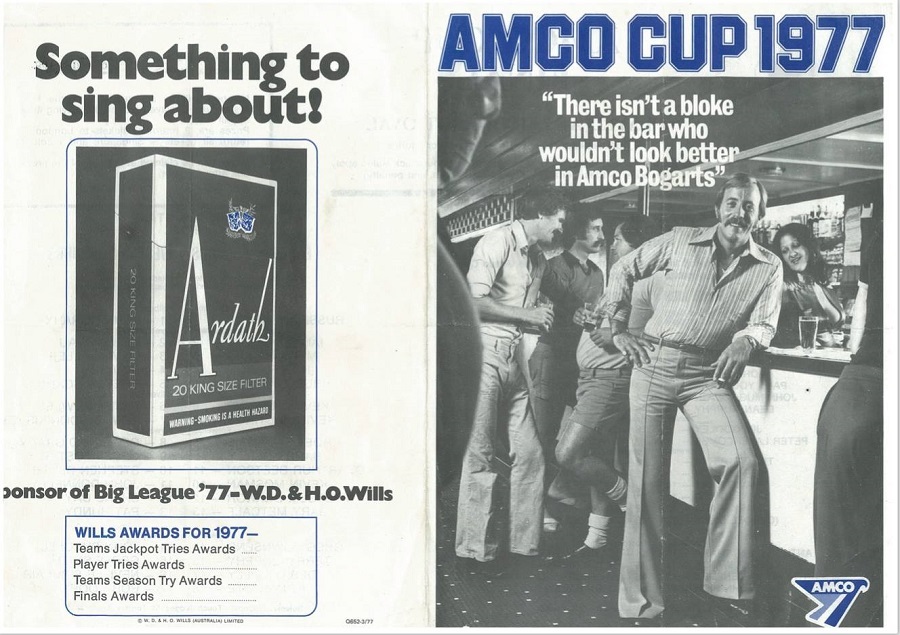 Amco Cup & Shield 1977 Program Page 1 –
Thanks to Mark Attwood (School Captain 1977) for dropping in this program from the 1977 AMCO cup final against Ashcroft High. Some familiar names on the draw on page 2 of the program.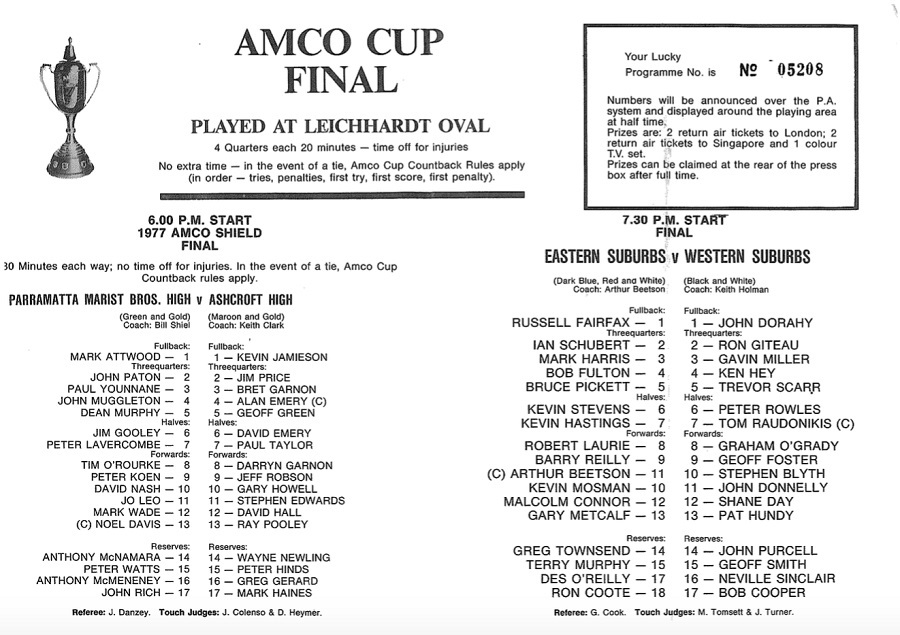 Amco Cup & Shield 1977 Program Page 2
---
1988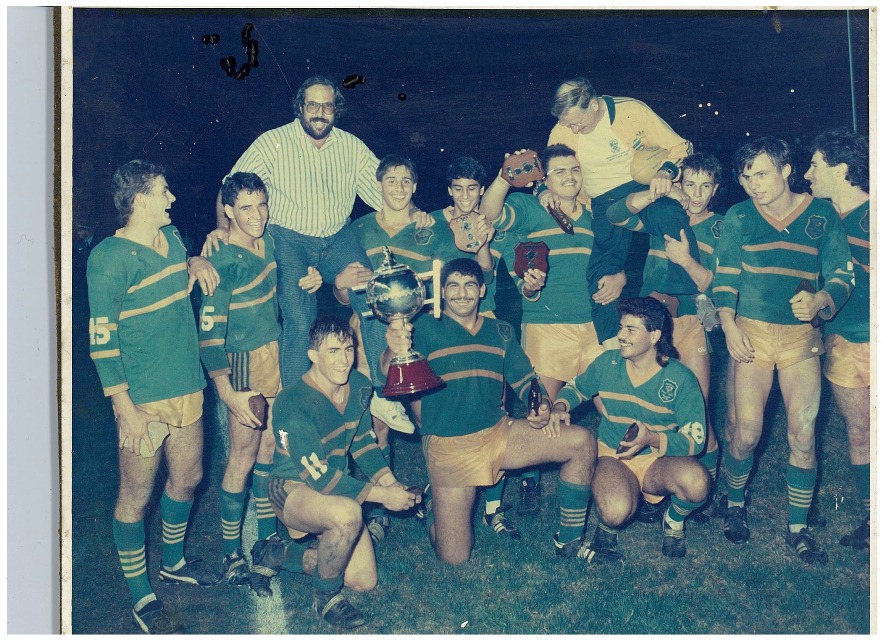 1988 Commonwealth Bank Cup winning team
---
2012
---
2014
Centenary of School Boy Rugby League 20 May 2014