Major General David Valentine Blake
---
Major General David Valentine Blake
David Blake was born on 10 November 1887 in Parramatta. After his schooling at MBP he joined the army. In September 1916, as a Major, he became the first commanding officer (CO) of the newly formed No. 3 Squadron (3 Sqn) Australian Flying Corps (which was then part of the army). The squadron was deployed to Belgium and France in late 1917, performing a combined reconnaissance and offensive role.
From early 1918, 3 Sqn flew in a sector of the Somme Valley, facing German planes commanded by the "Red Baron", Manfred von Richthofen. When the baron was shot down and killed behind Allied lines on 21 April 1918, the disposal of his remains became Blake's responsibility. Blake initially reported that a 3 Sqn RE8 may have shot down Richthofen. However, following an autopsy, Blake became a strong proponent of the view that ground-based Australian machine-gunners had killed the baron. Blake remained 3 Sqn CO until October 1918. The following year, he was transferred to Australia.
He was Quatermaster-General from 1935 to 1939. After the outbreak of World War II, Blake's first significant command (as a Major General) was Officer Commanding, 7th Military District (the Northern Territory), based in Darwin, from September 1941. The post gained in importance when war with Japan broke out in December. In January 1942, Blake's position was incorporated into the short-lived American-British-Dutch-Australian Command.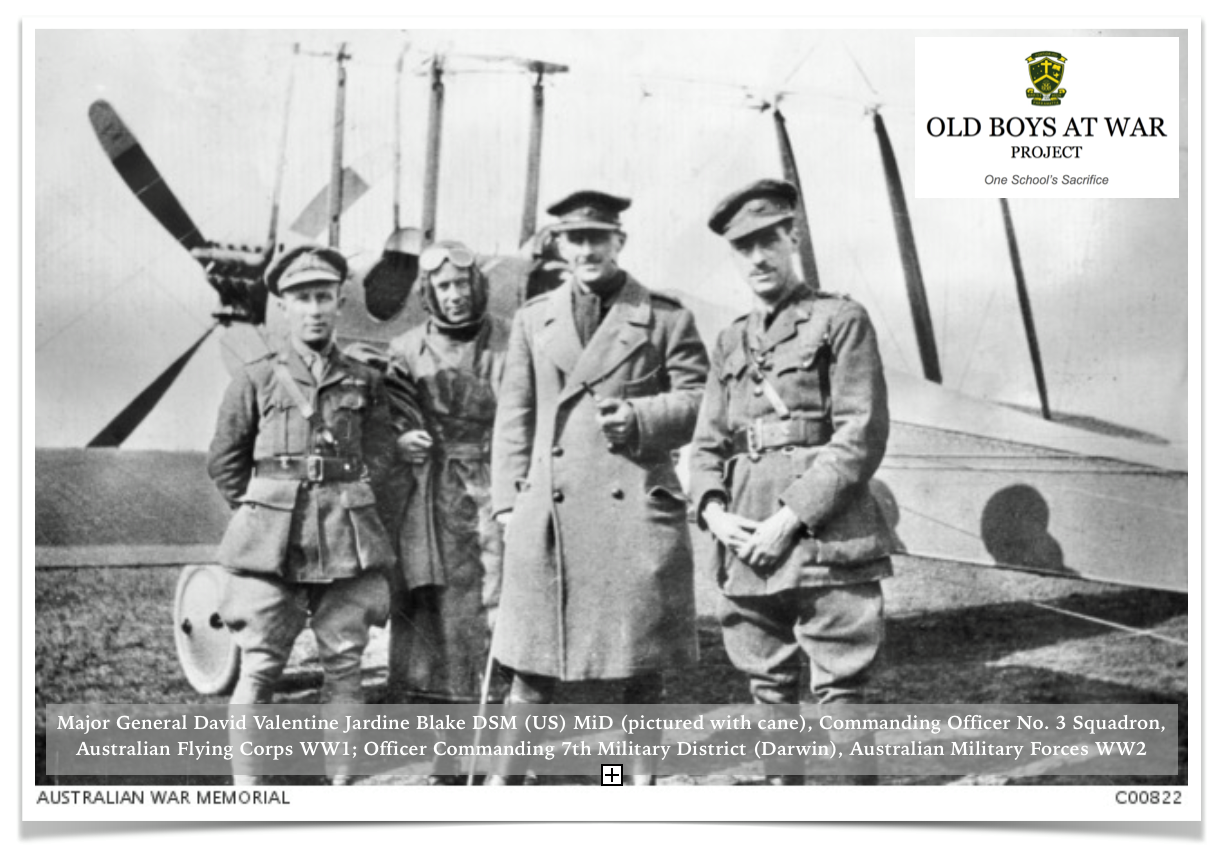 He was the senior Allied officer present during the devastating air raids on Darwin, on 19 February 1942. In the wake of the initial Japanese raids — and fearing a surface attack — Blake decided to remove all Allied forces from central Darwin and other coastal areas. He was later criticised for this decision, as it made a cardinal error in military theory: withdrawing from a major supply node. his concern was for his men in the face of what could have been overwhelming odds (having regard to the fall of Singapore only a few days earlier) and with the limited resources available they would be in a better position to regroup and fight from the bush. Later that year, as a major Allied build-up in northern Australia got underway, Blake was moved to the position of General Officer Commanding, Lines of Communication, Northern Territory Area.
Blake retired from the army in 1947 after serving as Military attache to the Governor General. He has married Mildred Tanks in 1913 and had no children. He died in 1965. (Source Wikipedia and Mcdonald I "A School of Their Own" p.143)
---
Captain Raymond Allsop (1933)
Was one of over 500 ex-students of the school who joined the armed forces during World War II. He attended the school from his home in Baulkham Hills. Ray Allsopp was an exceptionally gifted student who went on to study medicine at Sydney University. He was the top student in hos second year and graduated in 1938 with second place in the Honours List and prizes in surgery and surgical anatomy. After graudation Dr Allsopp worked on the staff of Royal Prince Alfred Hospital for two years. he set up a private practice in Wollongong before enlisting in the Australian Medical Corps.
Ray Allsopp's Army medical service brought him to Borneo in 1945 where he was attached tp the 2/5 Calvary Commando Squadron. On 1 July 1945 in open country near Balikpapan a unit of the squadron was trapped in a Japanese ambush. Two badly wounded soldiers were 'pinned down' under a low ridge by enemy machine gun fire. Captain Allsop went forward to their assistance and dressed their wounds. As he began to drag the trooper to safety both men were hit, the trooper was fatally wounded and the rescuer received a serious leg wound. The young medical officer attended the wounds of three other soldiers, then set off to assist another. as he did so a mortar bomb fatally wounded Captain Allsopp. The official report on his action states"
"In all Captain Allsopp was tending the wounded in the open for an hour under incessant machine-gun and rifle fire … He refused to return to safety … His action undoubtedly saved the lives of three badly wounded men at the cost of his own for which he showed not the slightest consideration" The report concludes: "The extreme courage, fortitude and devotion to duty displayed by this officer in the face of such odds will ever remain an inspiration to the men of this unit."
Captain Allsopp's commanding officer wrote to his parents: "I have never known a unit medical officer to equal him, nor have I known a braver man."
Source: McDonald, Ian; A School of Their Own; 2000; p. 211-212
The Captain Raymond Allsopp (A.A.M.C) Memorial Award
The School with the support of The Old Boys' Union has reinstituted the Captain Raymond Allsopp (A.A.M.C) Memorial Award. The award is for a Year 12 Student.
Captain Raymond Allsopp, an Old Boy of Parramatta Marist, studied medicine at the University of Sydney, and subsequently joined the Australian Army Medical Corp at the outbreak of World War II. He was killed by a mortar bomb whilst heroically tending to his fellow wounded soldiers whilst under fire during a Japanese ambush in Balikpapan, Borneo, Dutch East Indies, in 1945.
The recipient of the Captain Raymond Allsopp Memorial Award has demonstrated exemplary conduct in his relationships with his fellow students and teachers and, as was also written about Captain Raymond Allsopp in the 1945 school yearbook, "has demonstrated Christian charity, fortitude and devotion to duty' and is 'one who approaches so near the knightly ideal that a Catholic school proposes to its alumni".
This memorial cup was kindly donated by another Old Boy, Elias Wehbe, from the Class of 2001. Elias is the owner of the Chemist Warehouse, Parramatta. The Old Boys' Union has also contributed to the cost of the cup.
The award is offered in perpetuity (and retained by the school) with the student's name being engraved on the cup or base. The student themselves are given a commemorative medallion (shown above) as a keepsake. The maker of the medallions, T and G Signcraft, Balmain (who also makes the Order of Australia awards), has also designed and engraved the cup for the School.
The award winner also receives a $100 gift voucher from Chemist Warehouse Parramatta and a $100 gift voucher from the associated optometry practice.
---
John McNamara (1936)
John lived at Riverstone. He left school in 1936 and joined the RAAF when World War II broke out. As a pilot officer he flew missions over France dropping supplies to the Free French forces. He was awarded the Croix de Guerre (Cross of War) for conspicuous bravery by French General Koenig. He was killed in action in December 1944 aged 23 years and is buried in Norway.
Source: McDononald, Ian; A School of Their Own; 2000, p.203
---
Gunner Kevin Dolahenty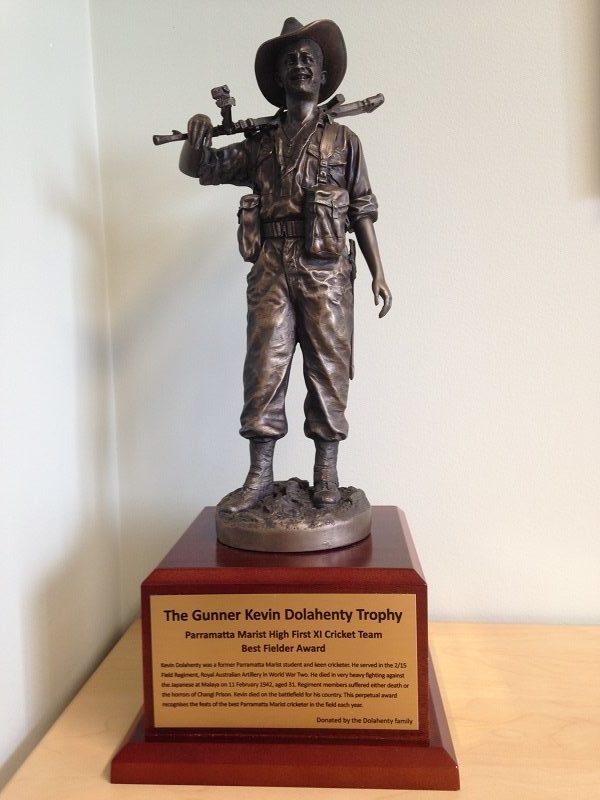 The image is of the Gunner Dolahenty Trophy. This award was instituted in 2015 by Adrian Dolahenty (an Old Boy of the school; Class of 1986), his wife Nicole and sons (Patrick, Year 9 and Thomas, Year 11) and extended family. The family are descendants of Gunner Kevin Dolahenty who was also an Old Boy of Parramatta Marist and who fought with the 2/15 Field Regiment in Malaya during WW2. He died fighting the Japanese 11 February 1942. He was a keen cricketer and loved fielding in particular. The trophy is itself a statue of a 2/15 Field Regiment gunner.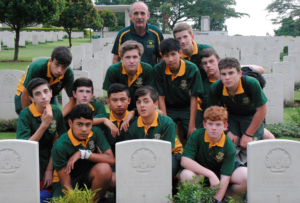 Gunner Dolahenty's grave at Kranji War Cemetery –
In 2014, some of our students visited Gunner Dolahenty's grave at Kranji War Cemetery whilst on an immersion trip to Singapore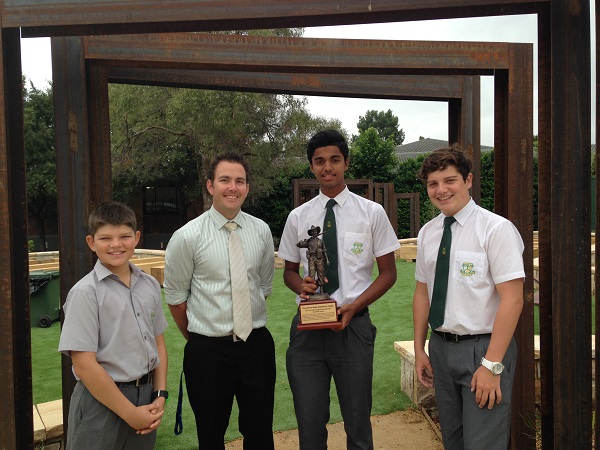 On 13 March 2015 Allan Philip was awarded the Gunner Kevin Dolahenty Award for the Best Fielder in the First 11 Cricket team. This award was instituted in 2015 by Adrian Dolahenty (an Old Boy of the school; Class of 1986), his wife Nicole and sons (Patrick, Year 9 and Thomas, Year 11) and extended family. The family are descendants of Gunner Kevin Dolahenty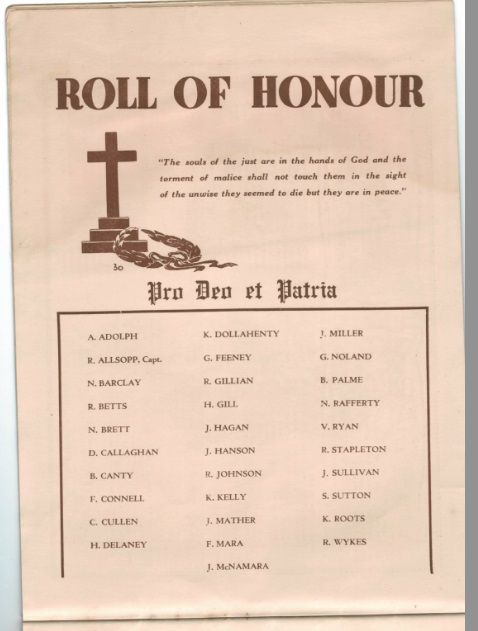 ---
Mike McDermott, Australian Army Training Team Vietnam (AATTV)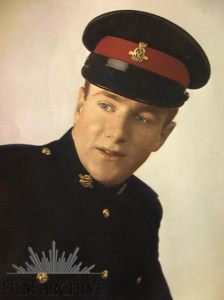 Michael 'Mike' McDermott served with 5RAR and was part of the AATTV. He was awarded the Cross of Gallantry (Vietnam) and recounts his life as a student, cadet and serviceman here:
Transcript of interview for Australians at War Film Archive 4 September, 2003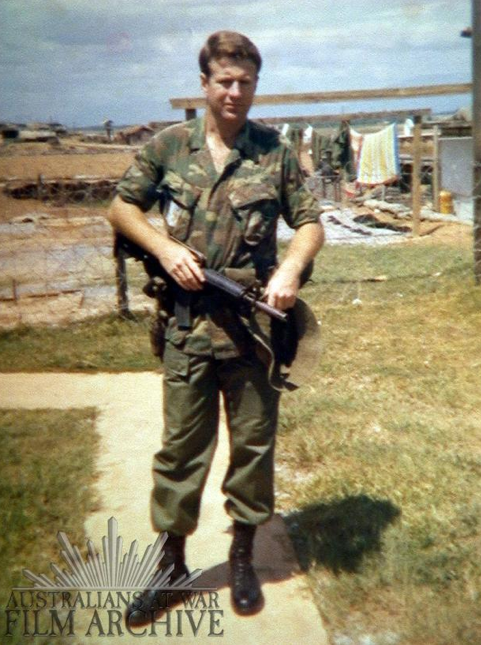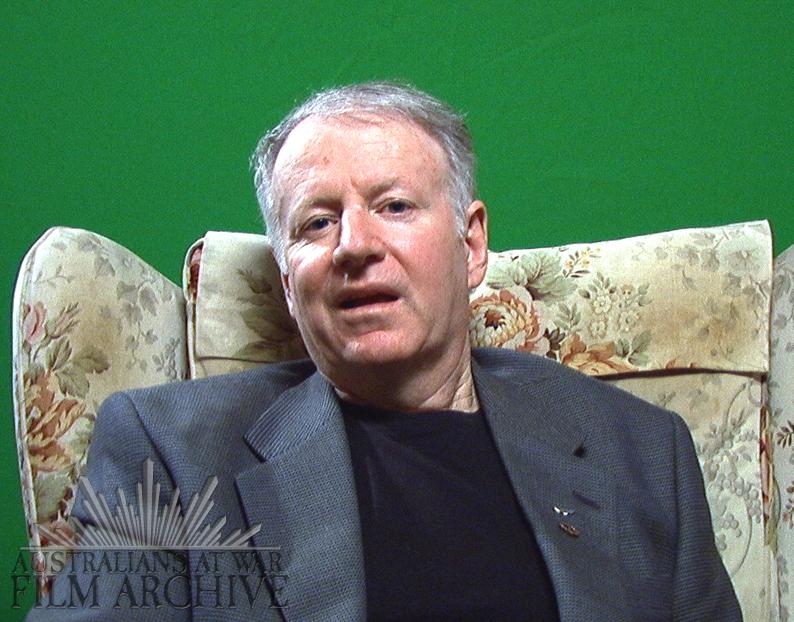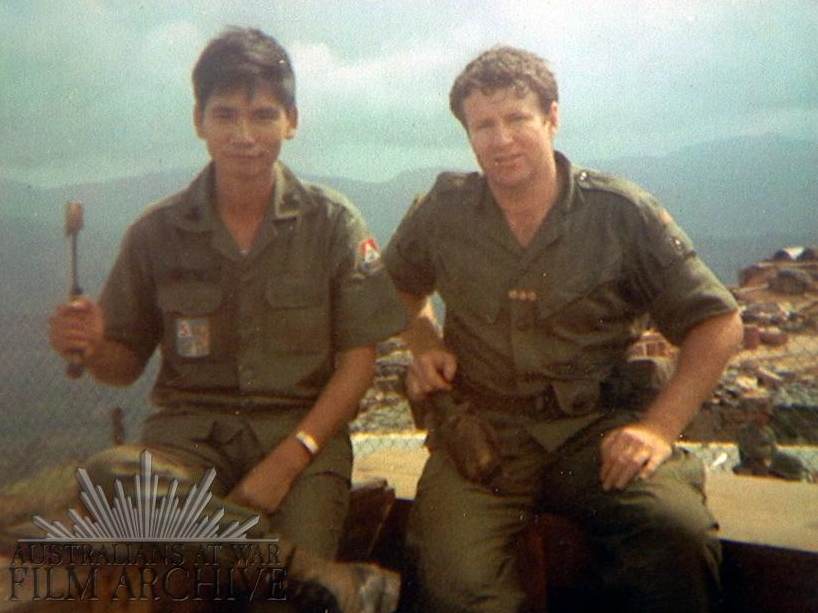 ---
Brigadier Nick Bartels AM (1977)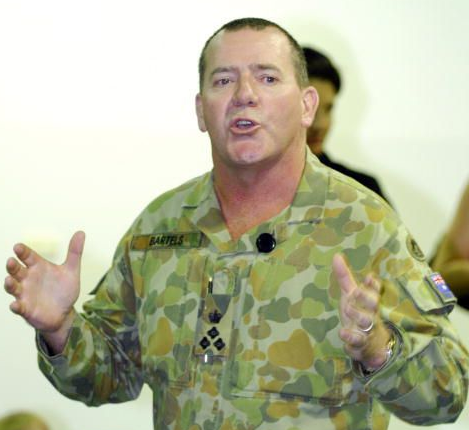 Thanks to Lieutenant Colonel Michael Abrahams (class of '77) for the nomination of his fellow classmate Brigadier Nick Bartels AM, former Commander of 16th Aviation Brigade. Brigadier Bartel's Order of Australia citation (Military Division).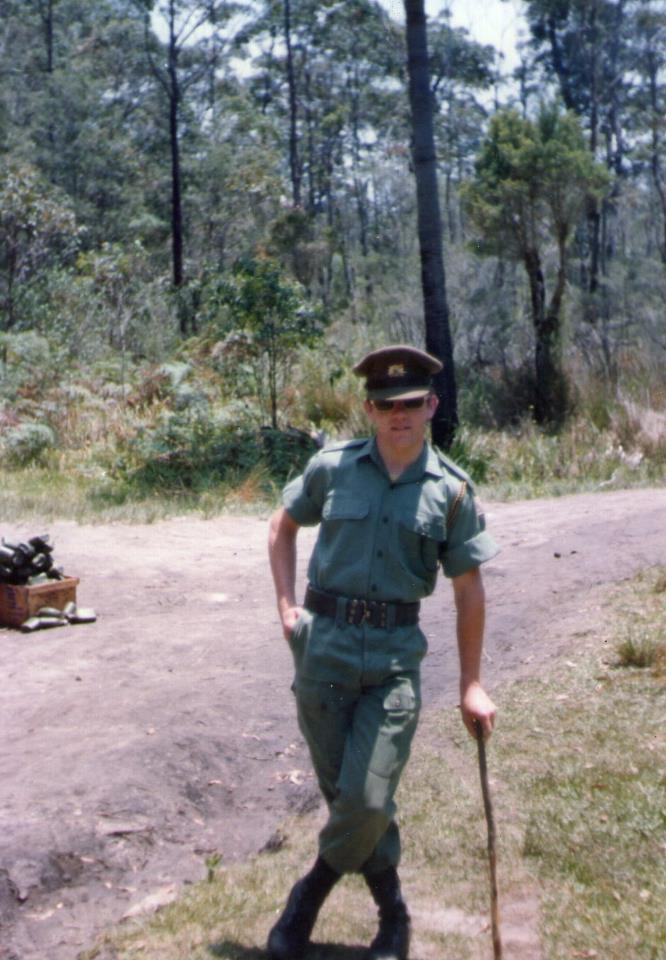 The citation on being made a member (AM) in the Military Division of the Order of Australia read:
"Brigadier Nicholas Stephen BARTELS, Qld For exceptional service to Australian Army Aviation, particularly as Commandant of the Army Aviation Training Centre and Commander 16th Aviation Brigade.Brigadier Bartels has made a significant and enduring contribution to the development and professionalism of Australian Army Aviation during a period of dynamic capability expansion and unprecedented operational focus. His demonstrated exceptional commitment to duty and clear strategic vision and guidance to the Brigade and training system delivered world class combat forces and equipment for the Australian Army. Brigadier Bartels' performance has been in keeping with the finest traditions of the Australian Army and the Australian Defence Force."
Old Boys might also be interested to know that Nic Bartels (Class of 77) graduated from the Royal Military College, Duntroon in 1981. Nic is a former Commanding Officer of the Army Aviation Training Centre, and most recently Brigadier Bartels was Commander 16th Brigade (Aviation). In this capacity he oversaw the introduction to service of the Tiger Assault helicopters.
I believe that he is currently serving in Canberra.
Regards,
Michael Abrahams
Lieutenant Colonel
Headquarters 8th Brigade
Class of 77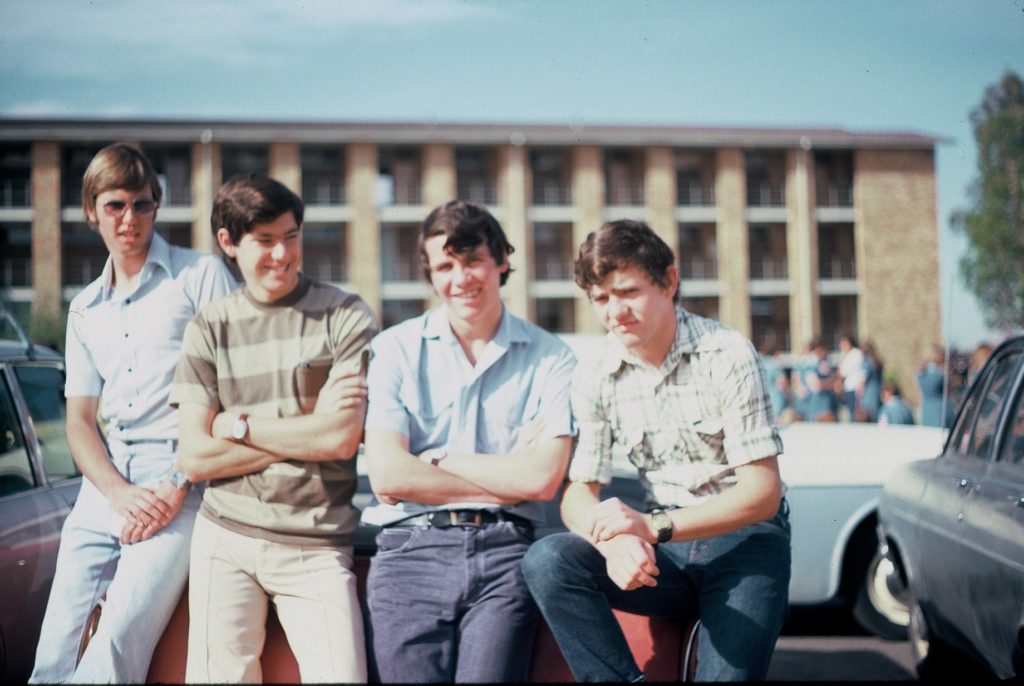 Last Day 1977 – Brigadier Nick Bartels AM –
Photo (L to R): Mark Thompson, Michael Abrahams, Glenn McDonald & Nick Bartels (Photo: Courtesy of Michael Abrahams)
---
Michael Abrahams Lieutenant Colonel Headquarters 8th Brigade (1977)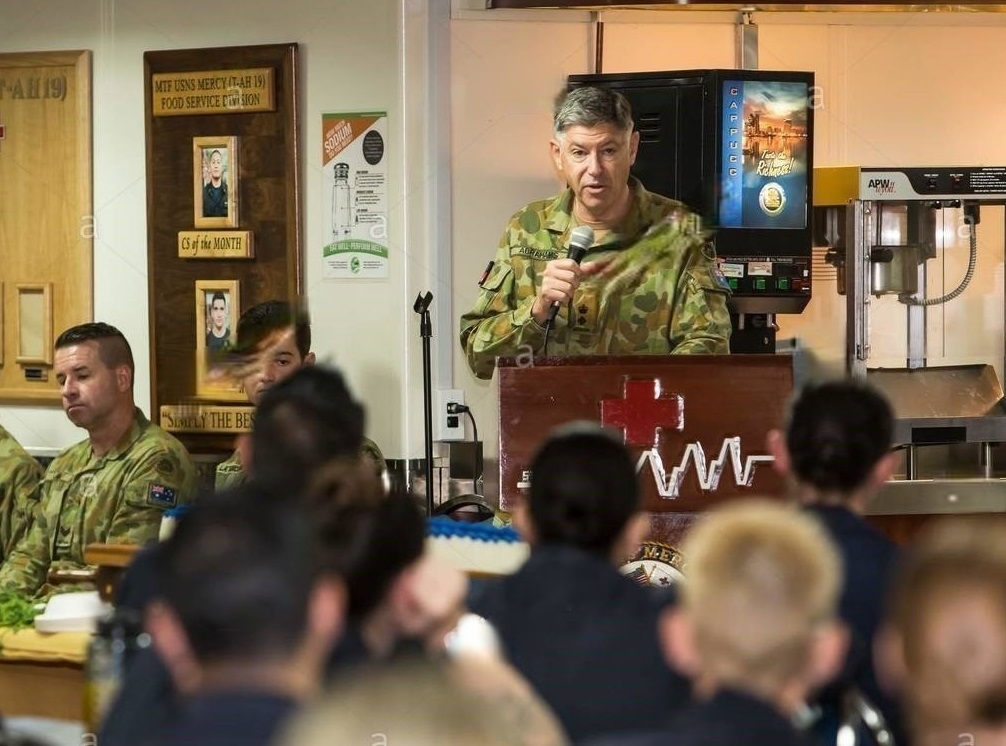 (July 12, 2016) Commander, Australian Contingent for Pacific Partnership 2016, Lt. Col. Michael Abrahams addresses crew members during the celebration for the Royal Australian Army Medical Corps 114th birthday, aboard hospital ship USNS Mercy (T-AH 19). Mercy, which is deployed in support of Pacific Partnership 2016, is en route to its third mission stop in Da Nang, Vietnam. Upon arrival, partner nations will work side-by-side with local military and non-government organizations to conduct cooperative health engagements, community relation events
Australian military personnel and civilian volunteers were at the centre of action during Exercise Pacific Partnership 2016, as they continued their mission to help improve the disaster preparedness of our Asian neighbours, on board the United States Navy hospital ship USNS Mercy.
Born from the inspiring response to the 2004 Indian Ocean tsunami, the multinational Pacific Partnership initiative is now an annual effort that draws on the experiences and the relationships formed in the aftermath of that disaster.
The Australian contingent
commander for Exercise Pacific Partnership 2016, Lieutenant Colonel Michael Abrahams, said the US Pacific Fleet–led initiative is
aimed at strengthening alliances and promoting multilateral disaster
management resilience.
'Australians should be proud of their countrymen and women's performances as they strove to meet their goals,' Lieutenant Colonel Abrahams said.
'Our military and civilian specialists worked with host nations to conduct medical, engineering, dental and veterinary clinics.
'The Pacific Partnership series is held in alternating years in the South-West
Pacific and South-East Asia regions. This last year saw our specialists travel to Vietnam, the Philippines, Timor-Leste, Malaysia, Indonesia and Palau.
'Their dedication, professionalism and skill-sharing has helped to improve the capacities of the host nations and their emergency organisations. They can now respond to disasters more effectively by drawing on the recurring
opportunities for cooperation and training that we help deliver.
'The ADF also benefits from the exercise. Just as our regional neighbours
benefit from increased capability, it's also a great chance for us to enhance
our experience and expertise. (Source: Dept of Defence Annual Report 2016-2017. A pdf copy of the article can be downloaded HERE)
---
Mick Keelty – former AFP Commissioner
Mr. Keelty served as the AFP Commissioner between 2001-2009. Possibly the busiest time for an AFP commissioner since the force's inception in 1979. Read more about his career HERE