---
Stephen K. Tompsett
Stephen tragically lost his life in the attack on the World Trade Center New York, September 11, 2001.
Stephen, 39, a computer scientist and vice president at the Instinet Corporation who was attending a meeting at Windows on the World on Sept. 11, was a rare combination of brilliant, easygoing and religious. Raised in Australia, he came to New York 13 years earlier on business, promptly fell in love — with New York and his future wife — and settled in.
According to his sister-in-law, Geralyn Szuba, Instinet employees celebrated when he became their boss. When he attended meetings, they could dispense with note-taking. "Stephen," Ms. Szuba said, "would remember everything verbatim." And he gave everybody the same advice: " 'Your family comes first. Then your faith. Then your job." (Source: Remember September 11 )
Stephen's personal manifesto, which can be downloaded HERE, is essential reading for everyone. Put it somewhere that can accessed at least once a week. Copy the link to your electronic calendar and set it for recurring at least weekly. The Marist ethos surely contributed to the development of Stephen's manifesto.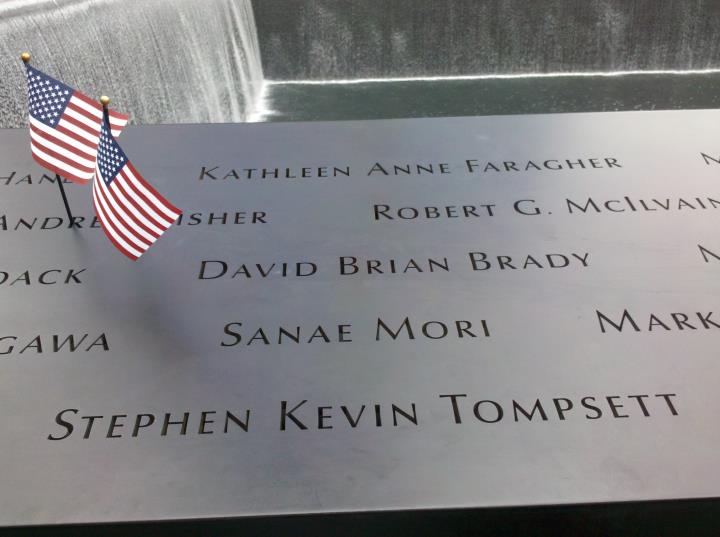 September 11 Memorial New York
"My husband, Stephen Tompsett worked for Instinet Corporation as a senior vice president in technology. He was attending a conference at Windows on the World on September 11. Stephen was 39 years old and although he was dedicated to his work and the people he worked with, he was always with our daughter Emily and I. Our daughter turned 10 eleven days after her father was killed. We were an especially close-knit family as Emily was our only child because of many, many miscarriages. We were completely devoted to each other. My husband came to New York 15 years ago from Australia on a three-week business trip and never left. We had been together constantly since. Until September 11, the longest we had ever been apart was 10 days, in 1990 when we moved back to NYC from London. Some words from his colleagues: "In many ways, Steve belonged to everyone. He was the leader of the troops, yet he was right down there helping out with all the details. You could always go to Steve for an answer. I never knew Steve to lie or even stretch the truth to suit himself. I never knew Steve to say something about someone that he would not or had not already said to the person." "How many of us … had enough passion and discipline to write down our own core values — herein lies the uniqueness and brilliance of Steve. Perhaps Steve was such a brilliant technologist precisely because he knew its limitations and what drove Steve and his values was, not technology, but his concern for people." Our hearts are broken forever without Stephen."
Dorry Tompsett, wife.
Stephen's vision lives on through the Stephen K. Tompsett Memorial Fund for Technology in Education. Visit their website HERE . (http://stevetompsettmemorialfund.org)
The mission of the Stephen K. Tompsett Memorial Fund for Technology in Education ("Stephen's Fund") is to continue Stephen Tompsett's volunteer work to which he dedicated his expertise and experience. Stephen's volunteer work exemplified his love of children and his desire to improve education by encouraging children and young adults to excel in the Science, Math and Technology fields. Stephen's Fund strives to maintain Stephen's high standards of excellence and continual improvement by:
Providing financial and other assistance to high schools and/or grade schools in order to improve their Science, Math and/or Technology facilities and curricula;
Providing scholarships and other awards to students who have demonstrated a desire and ability to excel in the Science, Math and/or Technology fields;
Encouraging students to enter the fields of the Science, Math and Technology by providing opportunities to experience the disciplines in a positive and friendly environment;
Providing support and ongoing encouragement to children and young adults who are considering pursuing the fields of study;
Engaging in the following activities as may be appropriate to encourage the study of Science, Math and Technology: publishing newsletters, sponsoring community fairs and forums; providing mentoring; disseminating relevant and age-appropriate information.
---
John Carty
John attended the School from his home in Windsor. After the HSC he completed a BSc at UNSW, majoring in mathematics. After working as a statistician he moved to teaching. He became a director of the Australian Mathematics Foundation which Administers the Australian Mathematics Competition. John was awarded the Bernhard Neumann medal for his contribution to mathematical enrichment in Australia.
---
Dennis Bishop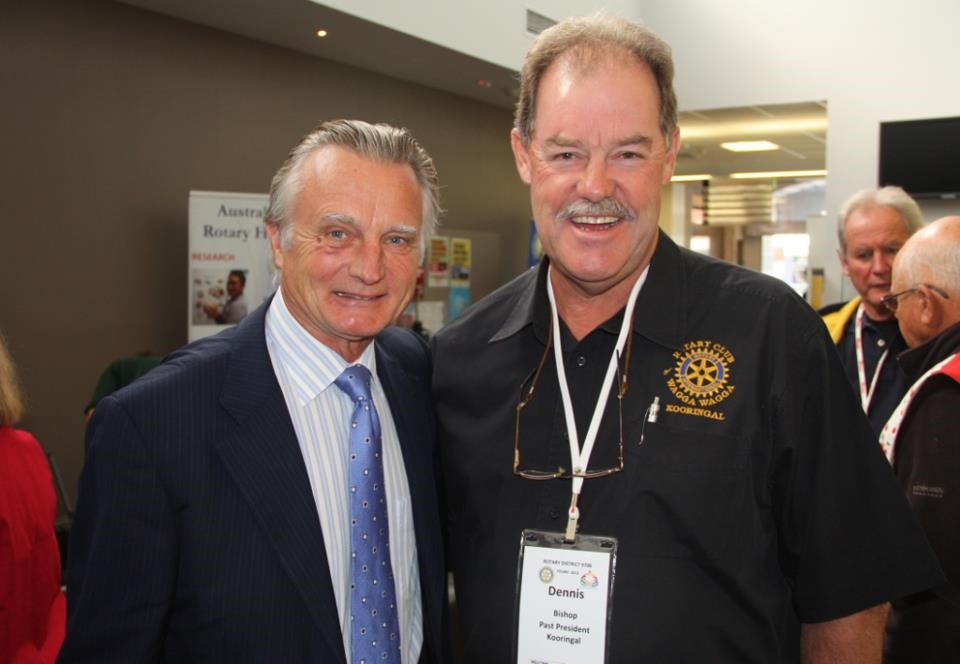 Dennis Bishop & Jeff McMullen (1964) –
Dennis Bishop who wrote "I bumped into Chris Jurd and Graham Malouf at a Parra match many years ago, which we lost. Ron Miles and I spent time as principals of Dulwich High and Mt Austin High (Wagga) respectively and met up at several conferences. I have been a Rotarian for many years and in 2012 caught up with Jeff McMullen who was the keynote speaker at a conference in Young. Despite old age and a fading memory, I relish the opportunity to catch up with some of you."
---
Prof. Barry McCleary, Founder & Former CEO of The Megazyme Group  (1967)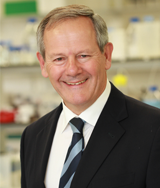 Prof. Barry McCleary, CEO, received his PhD in 1975 from the University of Sydney, and DScAgr degree in 1989 from the same University. His contributions to analytical chemistry have been recognised at the highest international level, including the Guthrie Medal from the Royal Australian Chemical Institute, the Harvey W. Wiley Award from AOAC International, the Clyde H. Bailey Medal from ICC, the Edith A. Christensen award, and the Applied Research Medal from AACC International.
From 2009-2011, Prof. McCleary served as President-Elect, President and Chair of the Board of AACC International. In 2010 he received the inaugural International Achievement Award from the Faculty of Agriculture, Food and Natural Resources, University of Sydney and was recognised again in 2014 with the overall University of Sydney Alumni Award for International Achievement, awarded for his contribution to the enrichment of society through his commitment to improving food standards throughout the world.
Megazyme
Megazyme was founded in 1988 and has been based in Bray, County Wicklow since 1996. Megazyme's research laboratories, manufacturing facilities, and business headquarters are co-located on a single campus, which has grown as the company has expanded and diversified.

In 2005, Megazyme extended its research centre to accommodate the new Molecular Biology division. The research laboratories were extended further in 2013 to increase Megazyme's fermentation capabilities and house a new synthetic Organic Chemistry laboratory.
As a company, Megazyme is recognised as one of Europe's dynamic and innovative life sciences companies. In 2016, Megazyme received the Ruban D'Honneur for entrepreneurship at the prestigious European Business Awards and won the Irish Times Innovation Award in the Life Sciences and Healthcare category.
Over the years Barry and Megazyme have been great supporters of the Old Boys' Union Scholarship Fund.
In January 2021 Megazyme was acquired by NEOGEN. Barry remains as a strategic advisor to Megazyme.