---
Until 1933 there were no school uniforms. Cap badges and hatbands, which had the school badge on them , had been introduced in the early 1920s. Brother Cyprian introduced a uniform in 1933, but it was not compulsory. It consisted of navy blue trousers, white shirt, green and gold tie, navy socks with green and gold tops, and a navy peaked cap with a badge woven into the front. The navy blue blazer had green braid on the lapels and sleeves.
The non-compulsory uniform created the 'haves' and 'have-nots', which was obvious in the School photos of the time.
The navy colour of the uniform was changed by Brother Claver in late 1940 to the mid-grey. The trouser and jumper have remained grey with the green and gold collar border and sleeve bands.
The green and gold blazer of today was phased-in during the early 1960s from the grey blazer for senior students (Forms 5 and 6 [Years 11 and 12]). The green and gold blazer was extended to the rest of the School in the early 1980s. Although the green blazer for representative sports teams was introduced in the 1950s and students could wear those blazers to school.
Source: MacDonald, Ian; A School of Their Own – The Story of Parramatta Marist, 2000; p.198
---
1941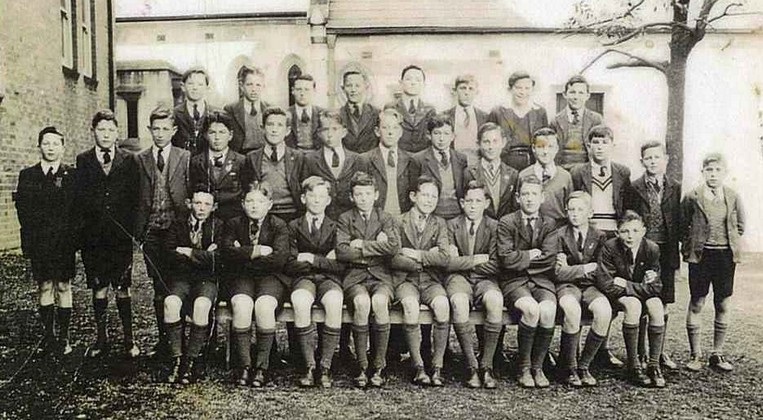 ---
1945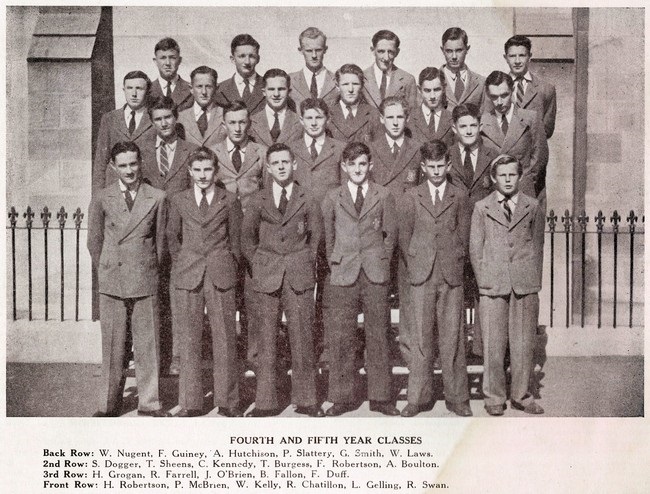 ---
1953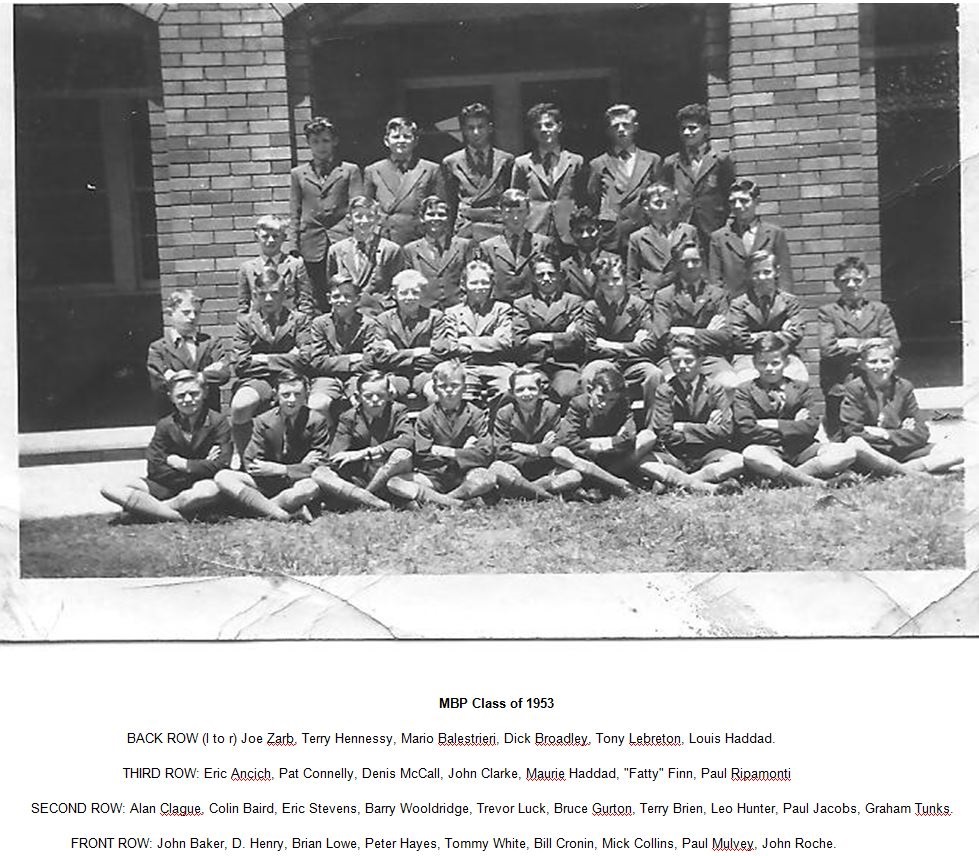 ---
1962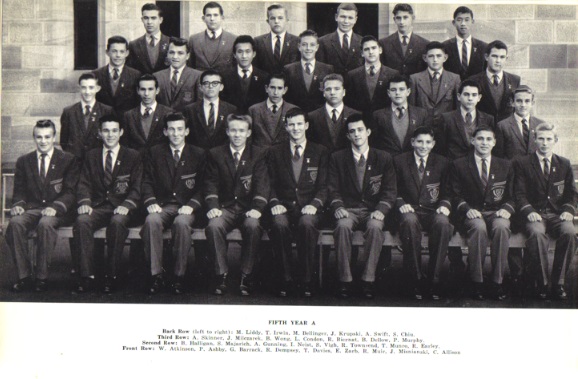 ---
1971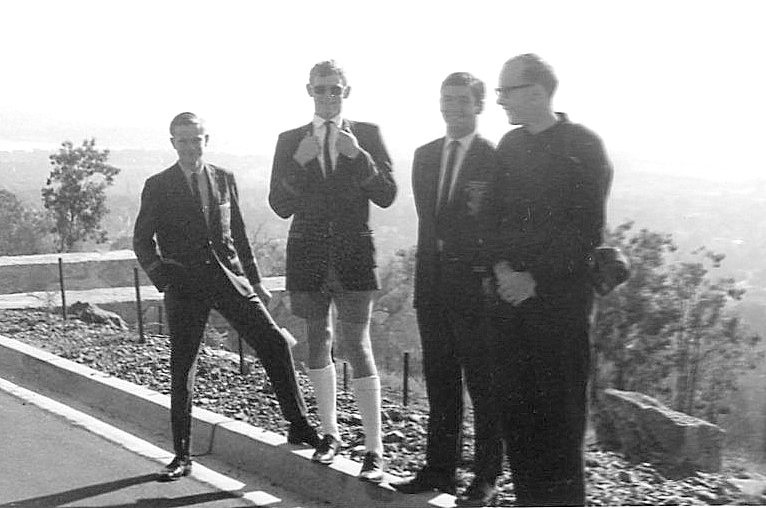 ---
1974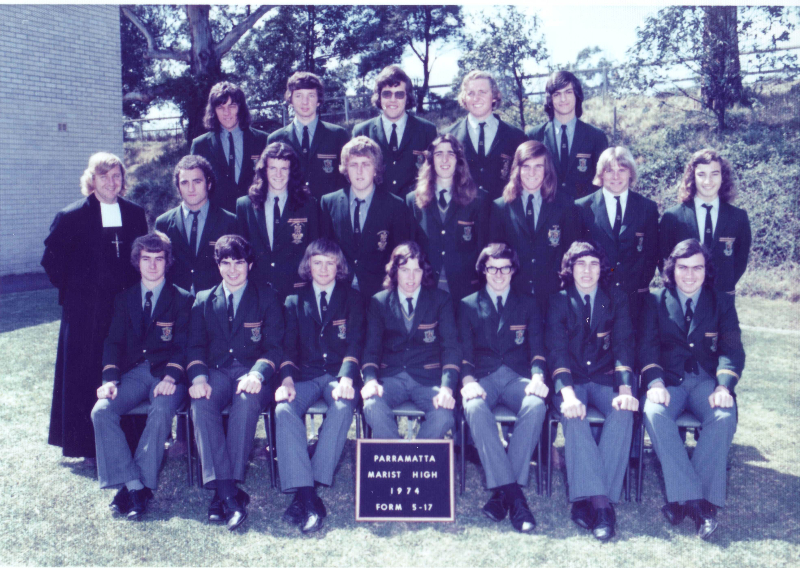 ---
2015 ⇛