Business Genre or Category
Short Business Description
Furzer Crestani was established in 1980 providing accounting services from Parramatta.
Since 1985, we have been providing specialised forensic accounting and valuation services.
Furzer Crestani has built on the decades of experience in tax, strategic and forensic accounting, to provide clients with a distinct advantage in today's constantly changing market.
We are committed to providing our clients with great service in a cost-effective and timely manner. We take the time to understand our clients' needs so that we are able to better deliver the services they require.
CLICK OUR BUSINESS NAME FOR MORE DETAILS AND CONTACT FORM
Business Street Address or PO Box if no street address
Level 7
35 Smith Street
PARRAMATTA, New South Wales 2150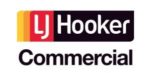 Business Genre or Category
Short Business Description
LJ Hooker Commercial Bankstown is part of a network offering national solutions for clients navigating the modern business landscape.
The team, led by Paul Byrne, Tim Byrne & Jon Orsborn, have many years of combined industry experience, providing leading outcomes across sales, leasing and property management. The integrated approach benefits the spectrum of clients: from private investors to government agencies and ASX-listed companies.
CLICK OUR BUSINESS NAME FOR MORE DETAILS AND CONTACT FORM
Business Street Address or PO Box if no street address
8 French Avenue
BANKSTOWN, New South Wales 2200