Logistics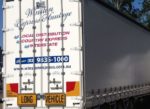 Address:
22 Bent Street
ST MARYS, New South Wales 2760
Business Genre or Category:
Short Business Description:
The company started with one vehicle and has now progressed to a fleet size that numbers some 35 units. Our fleet is made up of company-owned vehicles and a select group of permanent subcontractors.
CLICK OUR BUSINESS NAME FOR MORE DETAILS AND CONTACT FORM
Winston Express Haulage Pty Ltd specialises in local distribution, set runs and country and interstate transport with an emphasis on general and time sensitive freight. We transport for a wide variety of organisations and are proud to include companies such as TNT, Windscreens O'Brien, News Limited, VISY, Pacific Dunlop and Vespol in our customer base.
We place a heavy emphasis on customer service and professionalism. We make our-selves available to our customers 24/7. Our drivers are reliable and conscientious, our vehicles are well maintained with excellent presentation and come fully equipped including "intruck" mobile phones and GPS Satellite Tracking.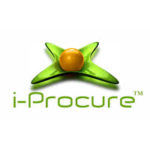 Address:
Shed M2
Sydney Markets
FLEMINGTON, New South Wales 2140
Business Genre or Category:
Short Business Description:
Supply costs and demands are continuing to increase.
A strategic and holistic approach to your business through a procurement strategy can significantly and immediately impact the bottom line.
i-Procure works together with your business, not just as an external source, to deliver an effective, long term cost reduction strategy, tailored to your business needs. We align ourselves with your brand to optimise the opportunity for growth – it's the only way to do it.
CLICK OUR BUSINESS NAME FOR MORE DETAILS AND CONTACT FORM