Forensic Accounting

Address:
Level 7
35 Smith Street
PARRAMATTA, New South Wales 2150
Business Genre or Category:
Short Business Description:
Furzer Crestani was established in 1980 providing accounting services from Parramatta.
Since 1985, we have been providing specialised forensic accounting and valuation services.
Furzer Crestani has built on the decades of experience in tax, strategic and forensic accounting, to provide clients with a distinct advantage in today's constantly changing market.
We are committed to providing our clients with great service in a cost-effective and timely manner. We take the time to understand our clients' needs so that we are able to better deliver the services they require.
CLICK OUR BUSINESS NAME FOR MORE DETAILS AND CONTACT FORM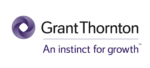 Address:
Level 17
383 Kent Street
SYDNEY, New South Wales 2000
Business Genre or Category:
Short Business Description:
Grant Thornton is a leading business advisor that helps dynamic organisations to unlock their potential for growth.
CLICK OUR BUSINESS NAME FOR MORE DETAILS AND CONTACT FORM