Cove Agency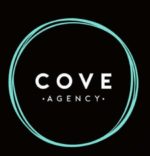 Business Name:
Cove Agency
Business Genre or Category:
Short Business Description:
Cove Agency is a professional environment that nurtures talent, fosters growth and powers high performance.
A place of purpose, trust and loyalty, clients come to us for full-service support and stay for long-term security.
CLICK OUR BUSINESS NAME FOR MORE DETAILS AND CONTACT FORM
Long Business Description:
WHAT WE DO
Cove Agency is the clients' champion – their protector, negotiator, confidante and advocate.
Powered by a team of highly experienced, uniquely skilled professionals from a variety of fields, we know and understand people.
Teamwork is paramount. We work together, for one another, and as a result our clients enjoy unrivalled expertise, professionalism and guidance across all facets of their lives.
SERVICES
• Personal Mentorship
• Brand Identity
• Diet and Nutrition
• Recovery and Rehabilitation
• Contract Negotiations
• Media Training and Management
• Sponsorship and Endorsements
• Personal Finance and Accounting
• Investments
• Legal Services
• Future Planning
Send Message to listing owner