Henry El-Hage – Barrister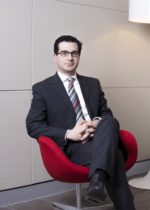 Business Name:
Henry El-Hage – Barrister
Business Genre or Category:
Short Business Description:
Henry El-Hage is a barrister on 12 Wentworth Selborne Chambers with a broad practice in commercial, constitutional and administrative law matters. Henry also accepts briefs in criminal matters. His clients include Commonwealth and State Departments, regulatory authorities and agencies, multinational corporations, private companies and businesses, as well as individuals.
CLICK OUR BUSINESS NAME FOR MORE DETAILS AND CONTACT FORM
Long Business Description:
Henry appears regularly in all Courts and Tribunals, including the High Court, New South Wales Supreme Court (including the Court of Appeal and the Court of Criminal Appeal), Federal Court, Federal Circuit Court, Fair Work Commission, District Court, Local Court, Land and Environment Court, Administrative Appeals Tribunal and the NSW Civil and Administrative Tribunal (NCAT).
Henry's practice also includes advising and appearing for various government and private clients in disputes involving the following areas of law:
Contractual disputes;
Insurance disputes;
Competition law;
Disputes under the Corporations Act;
Construction and property development disputes, as well as valuation disputes;
Employment disputes;
Federal and State taxation disputes;
Disputes arising under the Federal PBS regime; and
Alleged criminal conduct, such as assault and possession of prohibited weapons.
Send Message to listing owner