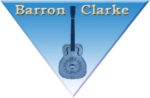 Business Genre or Category
Short Business Description
Quality Guitar Repairs, Banjo Repairs, Mandolin Repairs and Ukulele repairs. Resophonic Specialist.
Charged by repair not by the hour.
Australia's Only Comprehensive Resophonic Guitar, Repair, Parts and Custom building Site.
CLICK OUR BUSINESS NAME FOR MORE DETAILS AND CONTACT FORM
Long Business Description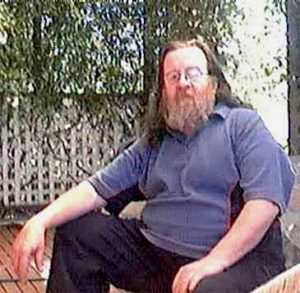 About Me
For over forty years, for one reason or another, I have been involved professionally with guitars . During this time I have made a study of resophonic guitars and about 5 years ago realised that nobody was importing or making good quality parts for these guitars. This has now changed and all parts that are available overseas are now right here on this site. There are some fine makers of resophonic guitars in Australia and most now buy parts from me and refer customers to me. I also work closely with one of the Canberra area's top luthiers.
More and more contacts were made with people wanting general guitar parts so I started to fill demand and as much as I like to source what I can in Australia some importers don't recognise me as a legitimate business because I'm purely web based. What I can't get here I source overseas. I now have dealerships with 5 major US parts suppliers and 2 European manufacturers. In many of cases the American suppliers are cheaper than the Australian suppliers.
I search the web regularly for the best possible prices and quality so the work is done for you
I try to keep my prices on imported goods at or below what they could be purchased for by individuals from overseas.
This website has been set up to offer guitarists, luthiers and repairers quick and easy access to a range of quality parts, especially resophonic guitar parts. It also exists to help people in remote areas get good prices on their needs. I search the world via the internet to obtain quality parts at the best possible prices. So the work is done for you. If you see bargains on a site let me know so everyone can share.
When it comes to "trade secrets" I'm happy to share mine so if you just need help e-mail me, especially if its to do with a resophonic guitar problem.
I custom make all types of guitars electric, acoustic and resophonic. All Acoustic guitars are individually named and I usually have a selection of my handmade guitars in stock.
About C.O.D
C.O.D. is a service offered by Australia post. It means that you don't pay anything until the goods arrive and I get my money when you get your goods. The goods are insured and can be tracked easily.
Why No Credit Cards?
I try to keep my costs to a minimum and I would have to increase prices by at least 12% to offer credit card facilities. On top of the rates that banks charge for this facility a seperate phone line is required to access card details and confirm the purchase.
Send Message to listing owner