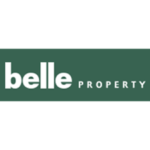 Business Genre or Category
Short Business Description
Parramatta is Sydney's second city and its geographical centre. Home to some of Australia's earliest settlements and oldest buildings, it has a rich cultural heritage. 'The place where the eels lie down' has become home to a truly multicultural population that is playing a key role in shaping Sydney's future, with urban renewal and regeneration programs underway.
CLICK OUR BUSINESS NAME FOR MORE DETAILS AND CONTACT FORM
Long Business Description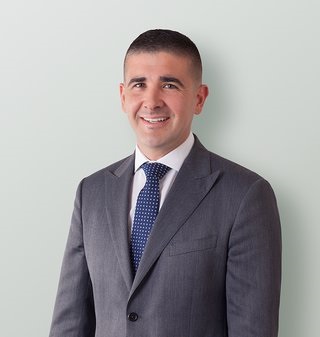 Belle Property Parramatta is perfectly positioned, with a broad spectrum of property expertise, to assist property developers, investors, and homeowners throughout this period of change. Located in the heart of the city, at 19 Sorrell Street, Belle Parramatta offers a boutique approach and a premium experience. Drawing on its unique association with Belle, Australia's most prestigious home and property magazine, every property handled by Belle Property Parramatta gets the 'premium' treatment. Buyers and renters understand the value and quality the Belle Property brand represents.
With Nathan and Chris Sahyoun as co-Principals, Belle Property Parramatta has a new generation of progressive thinkers at the helm of this highly successful, family-grown real estate agency. Belle Property Parramatta's dynamic and service-oriented staff includes highly skilled project marketers, residential sales agents, property investment managers, and commercial sales and leasing consultants.
With an exceptionally high level of staff retention, Belle Property Parramatta's 'people first' philosophy ensures the satisfaction of its clients and team alike, and has been integral to the agency's success. Born and raised in the area, Belle Property Parramatta's principals and staff know the area's streets, suburbs and stories intimately. They're excited about their city's future and their part in making it a reality.
Parramatta City, as a region, spans 84 kilometres across Central Western Sydney and is made up of 35 suburbs. Key growth spots include Parramatta City, North Parramatta, Harris Park, Northmead, Oatlands, Rose Hill, Rydalmere, Silverwater and Wentworth Point.
Over the next decade, Parramatta's economy is set to double, as is the population, and the need for commercial property is expected to increase by one-third.
As new possibilities for this modern city and its incoming inhabitants unfold, Belle Property Parramatta is poised to provide property investors, building developers, and local homeowners with the very best strategic advice, alongside sophisticated real estate sales and marketing services.
Send Message to listing owner