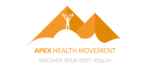 Business Genre or Category
Short Business Description
Welcome to APEX Health Movement! We're Daniel and Louisa, founders of AHM and passionate advocates of quality and inclusive healthcare for people of all ages, abilities and lifestyles.
CLICK OUR BUSINESS NAME FOR MORE DETAILS AND CONTACT FORM
Long Business Description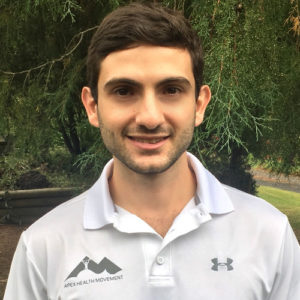 As practitioners and educators with over 20 years' experience in health sciences between us, it was only a matter of time before we hit the drawing board to bring our diverse fields and skill sets together. After years of planning, APEX Health Movement was born; an all-inclusive, multidisciplinary practice, founded on our shared vision to transform how traditional healthcare is seen and delivered. We're firm believers that healthy movement is a key to happy living. We hope to inspire those we support in our services to discover new experiences outside the clinic, through improved movement.
The APEX family has come to life through the diversity of people and stories that walk through our doors, and we can't wait to see where this adventure will take us from here.
It's time to live.
AT APEX WE'RE TAKING MOVEMENT OUT OF THE CLINIC AND INTO LIFE.
Be it age or ability, lifestyle or environment, we understand the many barriers that can prevent you from reaching your full range of mobility and potential. We also know how these can be challenging for work, sport, hobbies or getting out to explore.
Which is why we've made it our mission to help people be the best version of themselves. Through a range of services built on years of experience in chiropractic, exercise physiology, human movement and sports science, APEX is founded on a real point of difference; not just to facilitate good health, but to promote the enjoyment of it.
And should your goal be to climb stairs without pain or train for a competitive event, we'll support you with the same level of commitment to get you where you want to be.
We believe that people of every age, ability and walk of life deserve to discover new experiences. So whether you're a professional athlete, recovering from an injury, managing a disability or just wanting to feel better every day, you're always welcome to our family.
We're excited about the future,
and you should be too.
Services
INITIAL CHIROPRACTIC CONSULTATION;
ENHANCED PRIMARY CARE PLAN (EPC) - MEDICARE REFERRAL  - APPOINTMENT FOR CHIROPRACTIC OR EXERCISE PHYSIOLOGY MEDICARE REFERRALS, FROM A MEDICAL PRACTITIONER.
NDIS Accredited