Business Genre or Category
Short Business Description
Prestige Sparks was established in 1995 and has grown into an experienced team, specialising in domestic, commercial and industrial work. From installing a single light or power point to complex design and wiring of home automation systems, we at Prestige Sparks provide a full range of services to complement or enhance your lifestyle or workplace.
When you choose to use Prestige Sparks, you can be confident that all work will be carried out to the highest standards as demanded by government departments.
CLICK OUR BUSINESS NAME FOR MORE DETAILS AND CONTACT FORM
Long Business Description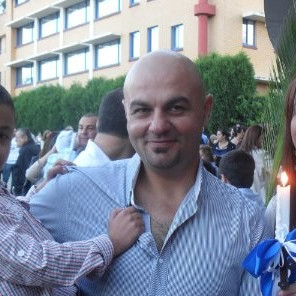 Prestige Sparks provides a vast range of services in the domestic, commercial and industrial sectors. These services include but are not limited to:
Electrical domestic, commercial and industrial
Maintenance for real estate and strata companies and private
Telecommunication telephone and data
TV and Pay TV MATV
Security alarms
CCTV
Intercoms
Smart wiring
C bus homes
24/7 emergency response
Safety inspections
Inspection of smoke alarms/detectors
Water heaters and stoves
Rewiring
Ventilation fans and ceiling fans
Power points and lights:
Need somewhere to plug in that new stereo or a light over the kitchen bench ? Whatever your requirements call for a free quote (conditions apply) today.
Low voltage lighting:
Light up your home or workplace with brilliant and energy efficient, low voltage lighting.
Safety switches and surge arrestors:
Protect your family and expensive electrical appliances with a professionally installed RCD safety switch or surge arrestor. Combine both for total protection.
Smoke detectors:
Smoke is a killer! Statistics show that homes that have properly installed smoke detectors are far safer from the threat of fire.
Rewires:
If your home is more than 30 years old chances are that the wiring may be in need of repair. Or perhaps you are undertaking renovations. We specialise in rewires so call for your free quote (conditions apply) today.
New Installations:
If you are planning to build a new home, warehouse or office it is imperative that you have the correct advice before you commence building. With new products available on an almost daily basis, we at Prestige Sparks take pleasure in advising our customers on how they may best benefit from this modern technology.
Automation:
For the ultimate in comfort and security, talk to us about installing a complete "Automation" system. With the ability to totally integrate your electrical layout this is the way all homes and offices will be wired in the future.
Electrical Stove and Cooktop Installation:
The Prompt installation of all Stoves and Cooktops at Residential and commercial premises.
Maintenance:
For all types of electrical installation specialising in daily requirements of Real Estate Agents please call Prestige Sparks Electrical for a Free Quote .
Send Message to listing owner