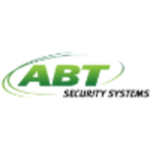 Business Genre or Category
Short Business Description
ABT Security Systems (ABTSS) driving our Biometric Facial Recognition business for Clubs.
ABTSS is a company of the ABT Group that supplies and manages highly integrated access management, biometric security systems and surveillance solutions for the corporate, gaming, hospitality, retail, warehousing, pharmaceutical and transport sectors across Australia.
CLICK OUR BUSINESS NAME FOR MORE DETAILS AND CONTACT FORM
Long Business Description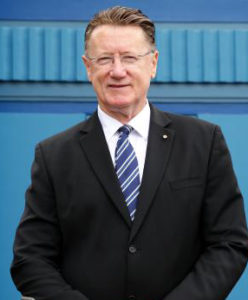 As a Senior Consultant, Mr. Fitzgerald contributes valuable industry experience and business skills to ABTSS from his over 30 years in the registered clubs' industry. Mr. Fitzgerald supports our NeoFace Facial Recognition security systems in licensed clubs and sports/entertainment venues.
Mr. Fitzgerald, who is a Hall of Fame member of the Club Managers' Association of Australia and a Life Member of the Parramatta Leagues Club, the Parramatta Eels and the NSW Rugby League, said he was attracted by the ABT group, because of their over 24 years' experience in setting up innovative technology and security solutions. "Security and public safety are now playing a huge role in our everyday activities and there is an increasing need for the latest in technology to provide safe and secure environments for club members and sports/entertainment patrons," he said.
Mr. Fitzgerald has been a Board Member of the Sydney Olympic Park Authority, the Parramatta Stadium Trust, and the Parramatta Park Trust and is the current Chairman of the Combat Sports Authority of NSW. He joins ABTSS at an important time for the company as it undertakes an in-depth review of its strategy in facial recognition technology in registered clubs, where there is high demand for security. Unlike other biometric systems, facial recognition requires no physical or active interaction with the subject, making it one of the least intrusive, yet highly accurate biometric models. It enables faces to be recorded and matched at a distance, identify VIP's, manage excluded individuals, and act as a crime deterrent by identifying a person in real-time. Therefore, it is a perfect security solution for clubs, sporting venues and entertainment arenas.
"As a long term CEO of a large licensed club, I am well aware of the present and future needs of clubs. At ABTSS, we are very pleased to be linked with NEC, which is a world leader in facial recognition technology," Mr. Fitzgerald said. In March this year, NEC Corporation announced that NEC's face recognition technology achieved the highest performance evaluation in the recent Face in Video Evaluation testing performed by the U.S. National Institute of Standards and Technology (NIST)"
Send Message to listing owner