McHenry Norris Executive Recruitment

Business Name:
McHenry Norris Executive Recruitment
Business Genre or Category:
Short Business Description:
McHenry Norris is a niche search recruitment firm who is wholly Australian owned, we pride ourselves on a high touch philosophy, where service and success are key elements of our ongoing relationships with a niche group of outstanding clients.
CLICK OUR BUSINESS NAME FOR MORE DETAILS AND CONTACT FORM
Long Business Description: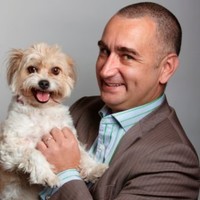 Our objective is to assist our clients in increasing their profits and productivity by hiring executives that are superior to that of their competitors.
McHenry Norris recruits in the executive market and as such offers you true specialised expertise.
Shane Abood Managing Partner of McHenry Norris' expertise is particularly relevant within this space having worked in the Australian executive recruitment and search industry for over 14 years.
After two years search and executive recruitment in the highly competitive London market Shane moved back to Australia to join Morgan & Banks, over the past eight years Shane has held senior positions within Morgan & Banks, Hudson, Talent2 and Lloyd Morgan in Sydney specialising solely in executive recruitment.
Through his extensive range of contacts within Sydney, Melbourne, Brisbane and Canberra, Shane is well positioned to tap into an existing and extended network to identify suitable candidates for critical roles. Shane has conducted numerous Search assignments with 100% success record.
Send Message to listing owner