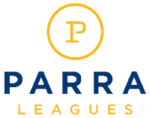 Business Genre or Category
Short Business Description
Parra Leagues is around 45 minutes drive West from the Sydney CBD. Getting to the Club is easy; it is in the heart of the city with a free shuttle bus operating between the Club, Parramatta train stations and other major destinations within Parramatta.
In addition, the Club operates its own Priority Transport bus to get Members home, from Thursday to Saturday. Ample parking is also available on site.
CLICK OUR BUSINESS NAME FOR MORE DETAILS AND CONTACT FORM
Long Business Description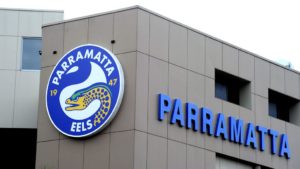 Parra Leagues is celebrating a whole new level.
Kicks Tenpin & Arcade is NOW OPEN on Level 3 @ Parra Leagues.
Perfect for the young and the young at heart! Enjoy a bunch of state-of-the-art arcade games including classics like Space Invaders and Pac-Man as well as the multi-sensory XD Dark Ride - a 3D motion simulator which will have you on the edge of your seat as you blast toward 2Gs acceleration!
Looking for a unique dining experience? Take your taste buds for a trip to Latin America at the all-new Pablo's Cantina y Cerveza, also located on Level 3 @ Parra Leagues.
Experience the extensive tapas selection and authentic Argentinean Parilla grilled flavours.
Complementing the authentic Latin American décor of Pablo's is Jacks Brewery. Be sure to try some of the beer that is brewed by the house that one Jack built and the other one made.
Named after one of the greatest half-backs of all time, the Sterlo's Sports Bar is NOW OPEN on level 2 of Parramatta Leagues Club. Boasting a new modern interior and free WiFi access, the Sports Bar is bound to impress not only the local corporate market but also our loyal Members and guests.
Getting to the Parra Leagues is easy; it is in the heart of Parramatta with a free shuttle bus operating between the Club, Parramatta train station and other major destinations within Parramatta. In addition, the Club operates its own Priority Transport and ample parking is also available on site.
Parra Leagues is the proud owner of the Parramatta Eels NRL team, ensuring our patrons can catch every Eels game on screens throughout the Club.
Also in the Parramatta Leagues Club Group is Vikings Sports Club. Located on 35 Quarry Rd in Dundas Valley. Vikings also offer a range of dining and bar facilities as well as an indoor kids playground.
Send Message to listing owner