Megazyme – Setting New Standards in Test Technology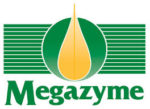 Business Name:
Megazyme – Setting New Standards in Test Technology
Business Genre or Category:
Short Business Description:
Megazyme is a global leader in analytical reagents, enzymes and assay kits. From our headquarters in Bray, Megazyme is able to develop, manufacture, and supply products for laboratories around the world. Our products have found applications in a diverse range of industries, including food and beverages, biofuel, animal feed, wine and brewing, dairy, and cereals.
CLICK OUR BUSINESS NAME FOR MORE DETAILS AND CONTACT FORM
Long Business Description: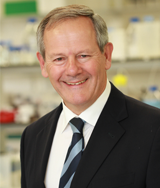 Cutting-edge research is at the core of Megazyme. Our novel test methods and reagents are developed by scientists for scientists, and we are the sole worldwide producer for a number of industry-standard products. We offer best-in-class service and support to end-users and distributors alike, including technical advice straight from our researchers and expedited delivery to 220 countries worldwide.
Megazyme test kits are approved as validated methods by worldwide regulatory institutes in both research and industry. As our global reach has grown, we have been proud to receive ongoing recognition from scientific associations and industry bodies internationally.
Send Message to listing owner