Purpose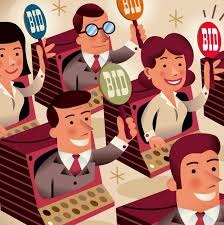 To raise funds for the Old Boys Union Scholarship Fund which administers scholarships for current and potential students of Parramatta Marist High. Scholarships are awarded on merit, equity (need), or a combination thereof.
Pickup/Shipping Instructions
Items will be available for collection at the Annual Reunion Dinner on the evening of Friday 21 October 2016.
How it works
The bids for an item in the online auction become the opening bids for the live auction on the evening of the Reunion Dinner.

If you can't make it to the reunion dinner you can still continue to bid online during the live auction. Even Old Boys at the dinner can use the app on their smart phone to make bids if they wish.

To bid online click on "Bid Now" and enter your name and email where indicated together with your bid.

The bids have pre-set increments for each item. So each new bid must be an increase of at least the set increment.

There is a reserve price but you will see when the reserve has been reached although it is not shown before hand.

Click on "Auctions" to return to the list of auction items

Successful bidders can pay for items online at the close of the auction at the Shop link above. The ability to purchase an item will only be available to the winning bidder. The price of their item will be their winning bid.
Tax Deductibility
In certain cases part of the price paid by a winning bidder may be tax deductible. See ATO Guidlines at www.ato.gov.au/non-profit/gifts-and-fundraising/running-fundraising-events/   You should always obtain your own professional advice in respect of your tax affairs. In summary the amount paid must be more than $150 and the market value of the item is not more than the lesser of 20% of the amount paid or $150. So if you paid $250 and the market value is $40 then the tax deductible amount will be $250 minus $40 (being less than 20% of the amount paid [$50]) = $210.
CLICK ON AUCTIONS to start bidding